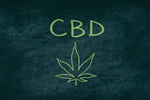 How to Select a CBD Shop: Everything You Need to Know
Experts reported that the CBD market share size was $5.1 billion in 2021. With such a large market size, it should be easy to find several options for CBD shops. However, it will be harder to select a CBD shop that's right for you. 
Never fear, though! There are plenty of methods you can use to find the best CBD shops online or in your area. Read on to learn about them. 
Look at a CBD Shop's Longevity
How long has a certain CBD shop been around? CBD shops don't just last for years with low-quality products and customer service. If it had those things, it would go out of business in a year or so. 
So an older business is more likely to be of high quality than a newer business. However, you should only use this factor to judge a store if you're having trouble deciding between two options. Newer stores can be high-quality as well.
Consider Your CBD Product Needs 
Manufacturers make different CBD products with different needs in mind. For example, some are for reducing pain and inflammation. Others are for alleviating mental health conditions. 
Write down your needs. Keep your needs in the back of your mind as you're shopping online. Some shops should have categories for different needs. 
You can also look up and note some of the best products for your needs ahead of time. Write these down and search for them in stores. Stores that have most of these products for your needs should have a lot of other products you need, too.
Check the CBD Shop Website 
Not every CBD shop will have a website. But if a shop does have one, you need to take a look at it. It can give you a lot of information about the professional level of a website. 
A dedicated CBD shop owner should have invested the money to build a professional website. You can judge the professional level of a CBD business by the quality of its site. 
The website doesn't have to be gorgeous. But it should have a design that makes it easy to navigate. Also, there should be little to no bugs. 
Research Different CBD Products 
The best CBD shops should stock high-quality products. Before buying CBD online, pick some CBD products at random. See if you can find the products' manufacturers online. 
Then analyze the quality of the CBD products and their manufacturers. Check both of these customer reviews. Look at the experience levels of each CBD manufacturer's workers and the age of the overall company. 
Take some notes. You can then gather enough data to see the average quality rating of a CBD shop's products. If most of the products are high-quality, it's a good idea to shop at that shop. 
Find CBD Ingredient Lists 
THC is a chemical compound in cannabinoid plants that makes one high. CBD products should have little to no THC in them. If products contain too much THC, they could be illegal. 
Check your local laws for the amount of THC allowed in products. Then compare this with the amount of THC in the CBD products at a certain shop. If any products have too much THC, this operation may be illegal and you shouldn't do business with them. 
Also, some CBD shops have products without any ingredient labels. If this is the case with a store, don't shop at that store. They could be hiding a lot of ingredients that could harm you. 
Read CBD Shop Reviews 
You can also read some reviews about the CBD shop itself. There are plenty of different sites that store customer-written reviews. Examples of these include Google Customer Reviews, Yelp, and TrustPilot. 
Keep in mind, though, that not all customer reviews are true. Companies can post reviews themselves and/or order batches of fake reviews. Learn how to spot fake reviews before reading customer reviews. 
Once you take care of that, you can get plenty of useful information. Pay attention to how the customers describe their experience in the shop. Workers who are knowledgeable and organized shelves are great bonuses. 
Look for Certifications 
CBD shops don't have to have certifications. These do, however, boost a business's credibility by a lot. 
Authoritative companies can study a business's performance. They can then provide the business with a grade or certification that shows they have a high level of quality. 
Yes, businesses pay for these certifications. But this isn't a bribe. Reliable certification companies take their quality analysis processes very seriously. 
A good example of a certification company is the Better Business Bureau. This organization has existed for over 110 years and has profiles on over 5.3 million businesses. 
Compare CBD Prices 
When comparing CBD prices, most people believe that it's best to get the cheapest CBD products possible. But there's usually a reason why these prices are so cheap. And these reasons are usually not good. 
Cheap CBD products will likely contain low-quality ingredients. Some of these may even be hazardous to your health. For your safety, you should choose pricier products instead. 
Still, you don't need to go for the most expensive products either. Expensiveness doesn't always indicate quality. Stores can set prices high even if the products may not be worth that price. 
Ideally, you should aim for products that have a good middle-of-the-road price. This way, you can get quality but you won't have to pay too much. 
Select a CBD Shop of Quality 
Yes, it will take a lot of work to select a CBD shop that can provide you with everything you need. But it will be worth it. You'll get the best in-shop experience and safe products that fulfill your needs. 
But you don't have to search hard. You may have found the right CBD shop for you on this site. Our team of medical and industry professionals can guarantee that you'll get the products you need. 
Shop for our CBD products on this page.